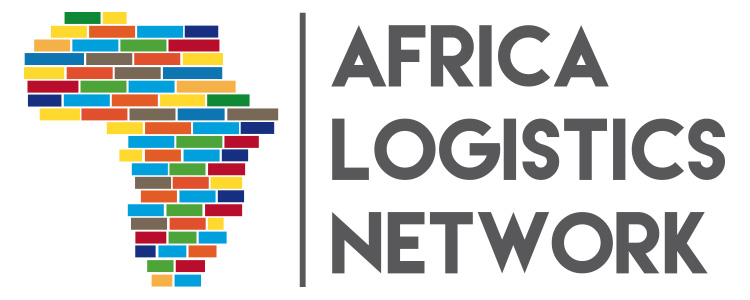 We are delighted to announce our customers and business partners that CAPEWEST LOGISTICS is now member of Africa Logistics Network. This partnership enables us to enhance our operational network and to offer a global service.
Africa Logistics Network is a community of qualified and selected medium sized freight forwarders very focused on traffics from and to Africa.
---
Obtaining of Ship agent licence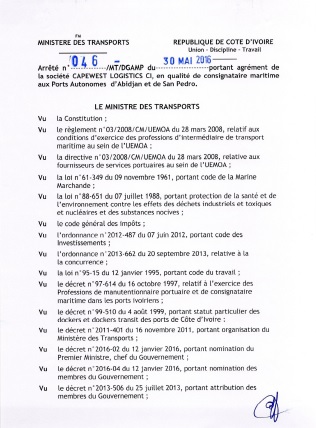 Our Ivory Coast branch office has been granted the Shipping agent licence by the Ministry of Transport on the 30th of May 2016.
This licence enables us to offer the following services in Abidjan and San Pedro ports:
•General ship agency & clearance formalities
•Protective Agency
•Local purchasing and ship supplies
•Cash To Master
•Bunkering
•Inspection, maintenance, repair operations
•On/off hire survey
•Diving and underseas works
•Slop & sludges collection and treatment
•Marine services (towage, barging, assistance to STS operations)
•Crew attendance at port and airport
•Full husbandry services incl. hotel/flight bookings & transportation
•Helicopter, hospital & crew medical assistance
•Office rental
•Car rental
•Crewing and manning solution
Our teams remain available to provide you with timely and quality service anytime.
For all your enquiries, please use a single contact point: contact@capewest-logistics.com