Dear Customers and Business Partners,
it is with a certain sense of accomplishment that we look back on a year 2020 which was intense and rich in developments. 2020 marks our fifth year of activity and we are very happy and grateful to have reached this key milestone in our development, thanks to the constant support of our customers.
These last few months have been marked by several important events that we are delighted to share with you..
HEAVY TRANSPORT PROJECT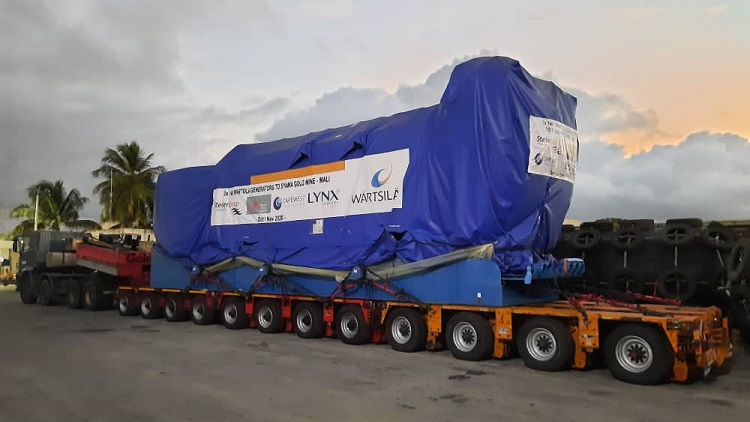 In partnership with REMANT AFRICA LOGISTICS & STEDER GROUP, we have been awarded the local handling and transport scope of 3x 146 tons Wärtsila generators from Abidjan up to Syama gold mine in south of Mali. The operation schedule was from October to December 2020.
The transport of these packages with dimensions and weights outside the standards required the mobilization from Europe of a special trailer equipped with 12 hydraulic axles. One tractor truck and one pusher truck were used all along the itinerary to ensure a maximum safety.
Thanks to the expertise of our partner LYNX, the transport in 3 separate convoys took place on time and in complete safety, despite the difficult health and political context in Côte d'Ivoire and Mali during this period.
The 3 generators were successfully installed on their foundations by the STEDER team of engineers

This operation demonstrated the ability of CAPEWEST LOGISTICS to manage a major operation and to work in good collaboration with our partners. Congratulations to the team for the good job done !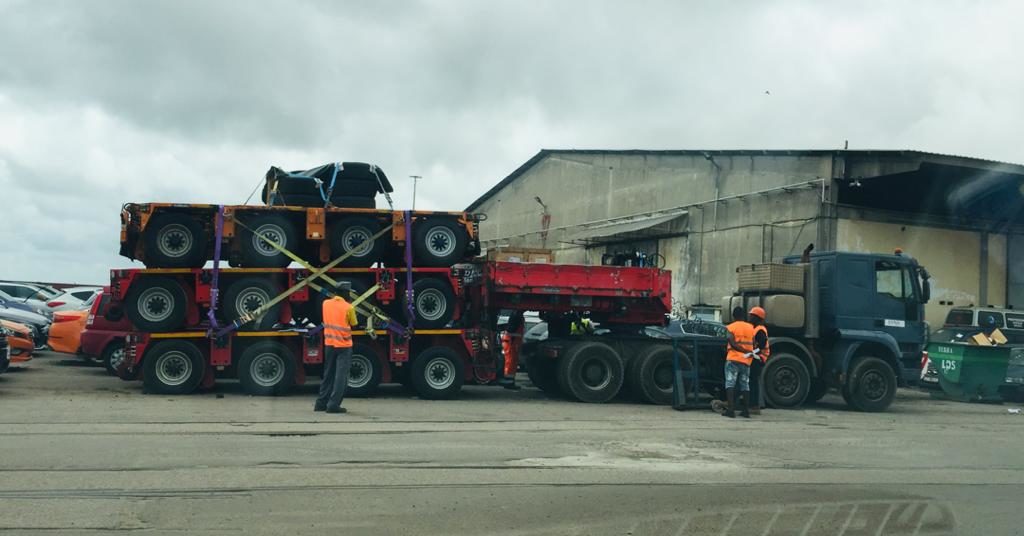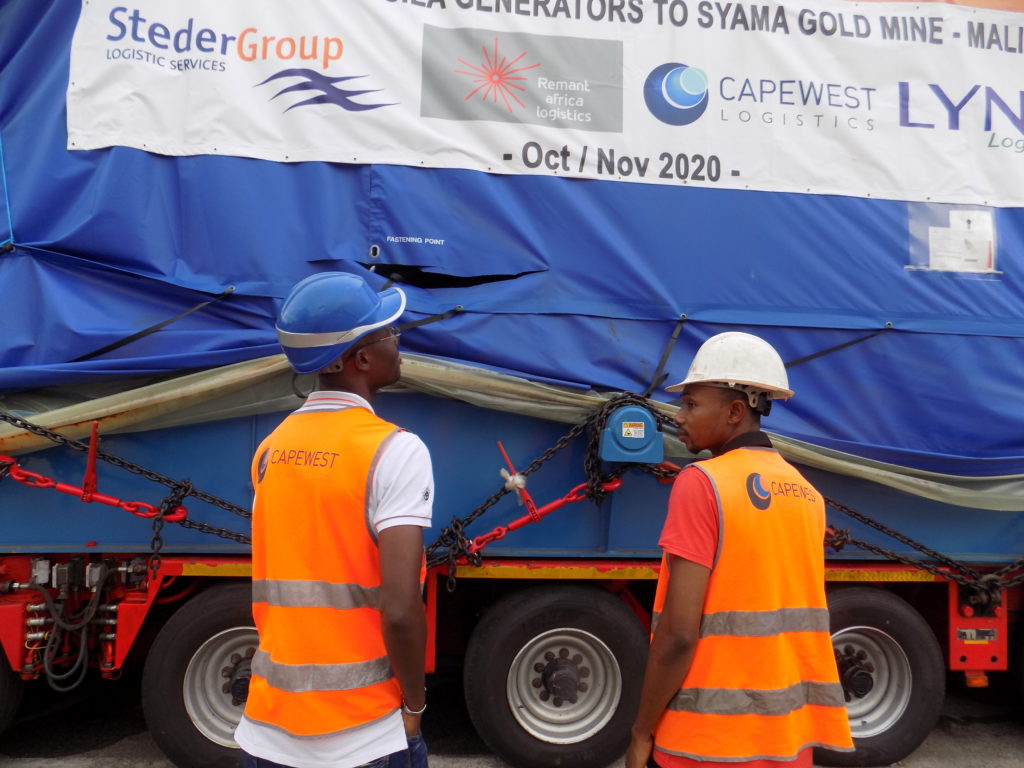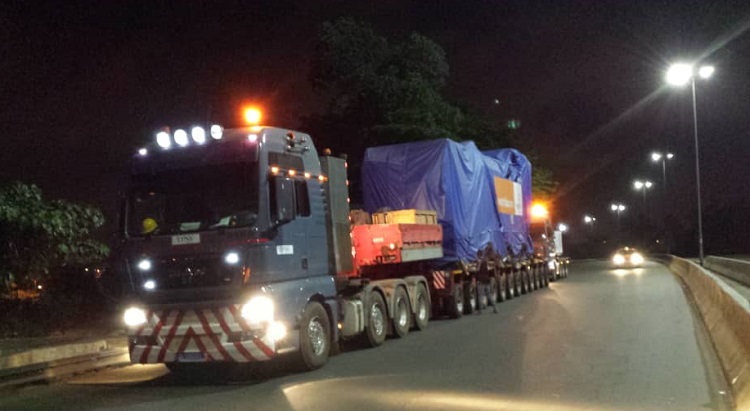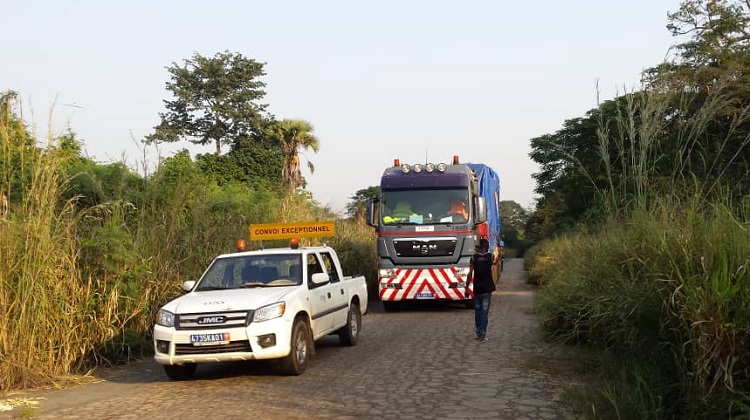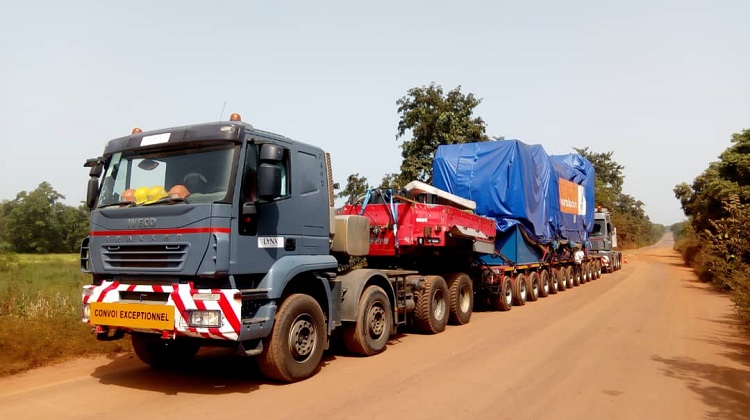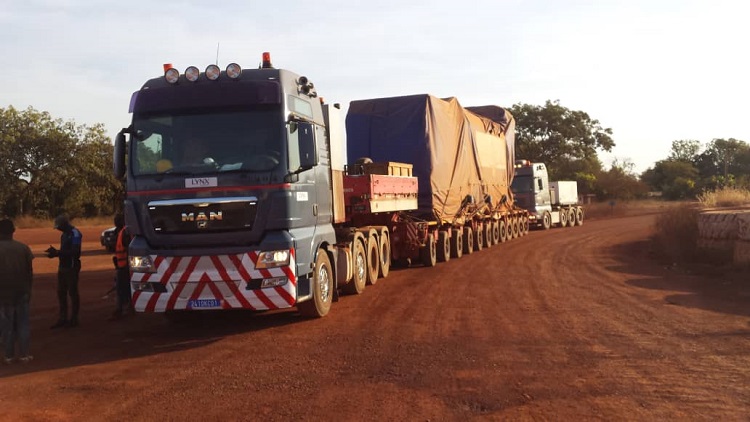 SEASON GREETINGS !
As 2020 is already coming to an end, all the team of CAPEWEST LOGISTICS wishes you and your families a Merry Christmas, a wonderful holiday season, and in advance a very happy new year 2021 !
We thank you for your trust and remain committed to accompany you in your projects !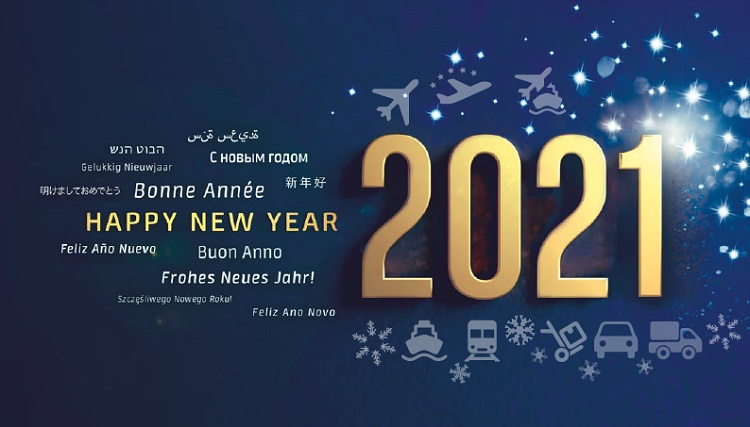 ---